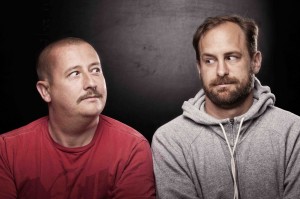 British advertising, now, that's a subject too big for this post but let's not be daunted by the prospect. One thing's for sure and that's that it cannot be pigeon holed and is only truly successful if it's talked about in the pub or enters the national vernacular. Throughout the last 30 years many an ad has got people talking, some would say that the British ad break is as good as the programmes  they intersect. Below are a few ads that show the breadth, originality and craftsmanship of British Adland:
Milk Board: Brutally simple on the benefit of Milk. For non-native English speakers the boys are from Liverpool and Accrington Stanley are a football team from the 4th division.
Heineken: Beautifully written comedic ad that plays on the class divide in the UK.
Playstation: Copywriting at its finest. Not showing the games but the pure emotion that players feel when gaming.
Guinness:  A wonderland hybrid of Walter Crane's painting Neptune's Horses, Herman Melville's novel Moby Dick and the beats of Leftfield. In theory it shouldn't work, but it sure does.
Honda: Beautifully crafted, with a song to die for. Won every award the year of it release, enough said.
Cadburys: Changed the way people thought about advertising and in 2007 was one of the first truly global adverting virals, 6 million hits in the first month.
Sony: A feast for the eyes, simple and beautiful makes you want to watch it on the best TV you can.