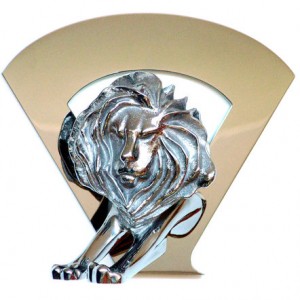 2011 was a special year in the history of the Cannes Lions festival. Not only did the name of the festival change from  International Advertising Festival to International Festival of Creativity (german post), but it was also the first time that Creative Effectiveness Lions were awarded.
A look at the winners provides some interesting insights about what brands need to do to not only engage with consumers, but also generate higher ROIs. Also the cases show how important "data availability" will become for agencies and Clients alike, when it comes to proving the business impact of their campaigns.
Here is a quick overview about some interesting facts & figures regarding the Cannes Effectiveness Awards and more importantly some key learnings about what it takes to be a winner in this much coveted category.
Facts & Figures & Learnings:
1. "Glocal" approach drives consumer engagement:
5 out of the 6 winners were global brands that run a local campaign. This confirms the importance for international brands to take a local and cultural approach to engage with consumers.
2. "Long" ideas rule:
On average every entry used 5,1 media channels. The short listed cases used on average 6,2 channels and social media was featured in 50% of the entries. Ideas like Gillette Women against lazy stubble show how an interesting Nielsen finding (77% of young Indian women prefer their men clean-shaven) transformed into a movement that started in facebook and ended in India's largest mass shaving event ever!
3. No metrics no lions:
Every winner case contained detailed data that proved how the business and communication objectives had been reached and often exceeded. The Walkers Grand Prix Winner went even further using an econometric model to prove that the brand success was only related to the campaign and not to any other factor like price or ditribution.
This shows how close and transparent the collaboration between Agencies and Clients needs to be in the future when it comes to putting together a compelling case supported by hard facts. Also this certainly represents a challenge for Agencies when it comes to hiring talents able to develop and use such econometric models.
4.  Never underestimate the power of a simple brand truth:
The McDonald's case shows that communication that simply reminds or reinforces a brand truth can be just as effective and engaging than campaigns who aim at disrupting or challenging a brand perception. The truth about McDonald's was its place "at the heart of British life".  Everyone is wellcomed at McDonald's, you can find it on every high street and everyone has its favorite product and its very own way to enjoy them. McDonald's is a truly democratic brand. This truth became the core of the idea: "McDonald's is the People's Restaurant":
This campaign achieved the highest year-on-year sales increase for McDonald's in UK (+7.8%)  and returned  between £6.78-£8.47 in sales for every £ spent (source: creative effectiveness Lions McDonald's case, 2011) . As Edward Bono said: "the simple process of focusing on things that are normally taken for granted is a powerful source of creativity".
5. Think beyond advertising to emotionally connect with people:
How do you get plenty of New Zealanders to watch a war show, despite the fact that only a minor part of the population is interested in such a genre? That was the challenge that Colenso BBDO was given by TVNZ (New Zealand major broadcaster) when launching Steven Spielberg's "The Pacific", a ten-part sery about World War Two.
Given the limited interest of New Zealanders for war shows (especially in the younger target audience) , the Agency needed to find a way to connect with the audience. Trailers alone would obviously not do the job. What was needed was an idea that would engage New Zealanders in a very personal, impactful and authentic way. An idea that would start with something as simple as a handwritten letter:
By creating a truly human connection between New Zealanders and what had happened during the Pacific war, the campaign achieved outsanding results (source: TVNZ Cannes Effectiveness Lions case):
– 57% of New Zealanders (2.3 million people) watched the show at some point throughout the series. An impressive result if one knows that only 1% of people in the UK and US watched it.
– Despite being an historic war show, the campaign managed to bring an important younger audience back to TVNZ's TV ONE
– Last  not least, the success of the show allowed TVNZ to increase its price tag for 30″ spots that were running during the episodes by 19%!!
This is the last post for 2011. I hope you enjoyed some of the posts and hope you'll stay tuned next year.